After Ben was born, I think I posted like ten pictures a day (at least!) for the first few months.  I was absolutely obsessed with capturing every little detail of his precious face and every little moment of his precious life and showing him off to everyone.  Funny how being a parent makes you a show-off.  But seriously, who doesn't think their kid is the cutest?!
Anyway, I wondered during this pregnancy if I'd be the same with baby girl or if, like many things the second time around, it just wouldn't seem as important to show her off.
Nah.  I think she's the cutest and I want everyone to know.  :)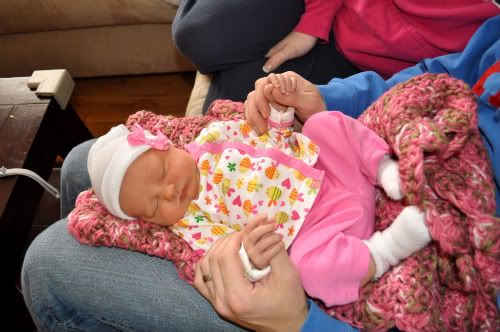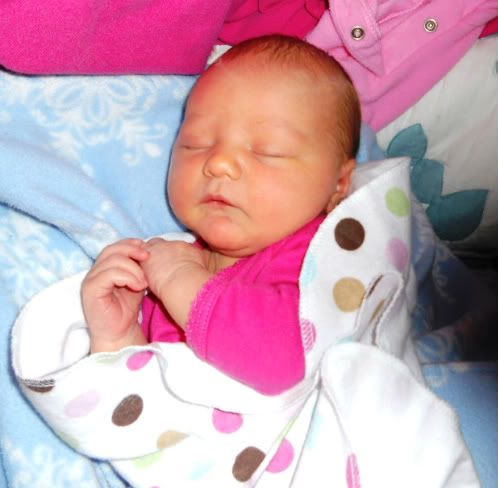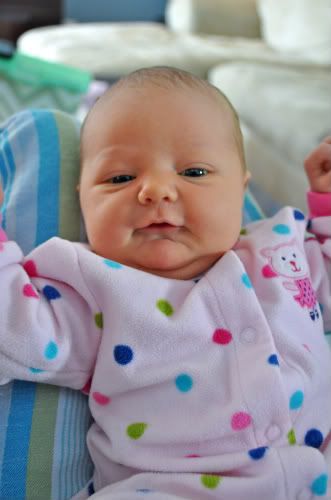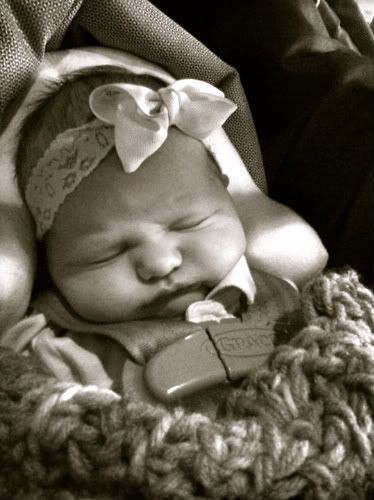 She looks
exactly
like Ben did as a baby except that she has a completely different nose.  In every other way, though, I feel like I'm raising Ben all over again.  She's a perfect sleeper, doesn't cry (like literally ever) and is totally content to hang in my arms all day long and make cute little squeaky noises.  The newborn stage is just my all-time favorite.  I love every last second of it!