...healthy baby! He or she was quite the little wiggle worm this morning. Everything is measuring perfectly and as it should be, which was awesome news! I'm in love already. Though still super curious if Ben will have a brother or a sister!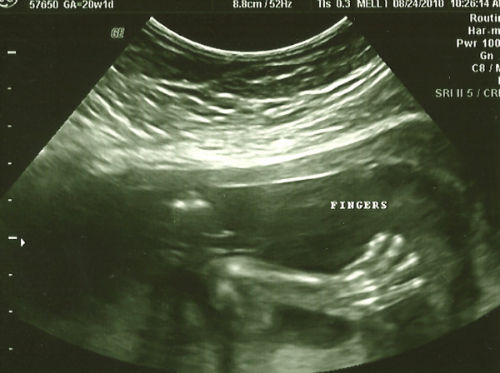 Hi, mama! Look, I have five fingers!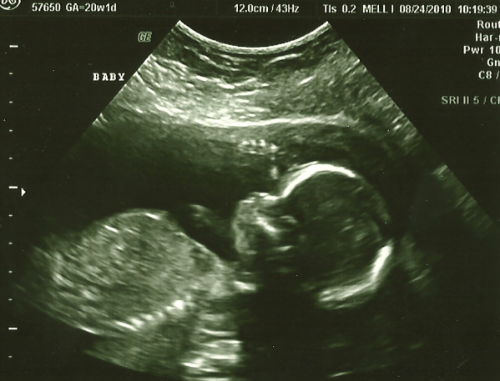 And a pretty lil face. Bet you wish you knew if I was a boy or girl!